We are a settlement company that can handle every aspect of your real estate settlement.
Owning a real estate settlement company has been a long time dream of Lucy's and together with Tracy, Christy, Michelle, and Patty, the dream became a reality in June 2004. Our goal is to provide excellent customer service in a timely manner, always willing to go the extra mile and do everything in our power to make your settlement a positive and pleasant experience.
We go the extra mile for you every time!
Christy Grady will be your settlement processor on your file during the process of opening the file, compiling information from real estate agents, fixing any title issues and getting all documentation to your lender that is needed to get your settlement file into the hands of the closer and to the closing table.
Tracy Bowers will be the settlement agent that will sit down with you at the closing table and walk you through your closing documents with all the knowledge and experience gained during her 22 years as a settlement agent.
Lucy Beaty is our title agent and underwriter providing the title insurance commitments to your lenders. She and Tracy prepare the Title Insurance Policies once the closing is finalized. If you are building your home, Lucy will be the one that will work with you, your builder and your lender during your home construction.
Together we make up TLC Settlements, LLC and collectively we bring 55+ years experience in the industry. We are dedicated to and take pride in the service that we give to each and every customer. Although we do many closings each month, every closing is very important to us.
Rated Best Title Company in Front Royal, VA
Let us show you what our five-star service is like.
The Basic Steps at Closing
Closing the real estate transaction is basically the investigation made or actions taken by either a title agent or title attorney before the actual issuance of the title policy. There are five basic steps…
Why Title Insurance
A home is usually the largest single investment any of us will ever make. When you purchase a home, you will purchase several types of insurance coverage to protect your home and personal property.
Buyer's Corner
You are going to embark on a journey toward the American dream of becoming the owner of your own home. As with any journey toward a prized goal, you may encounter problems along the way.
Seller's Corner
Whatever reason there is, you want a 'for sale' sign in your front yard. You probably will never sell anything more valuable than your home. This means you'll want to get the most from your long-term investment.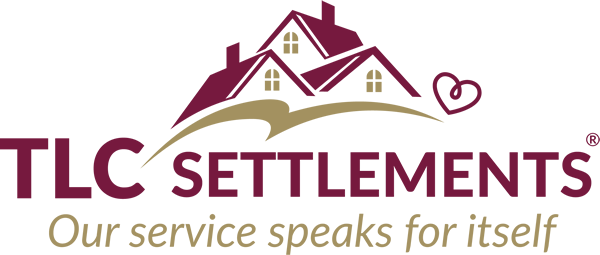 Rated Best Title Company in Front Royal, VA
When buying, selling or refinancing your investment, TLC Settlements, LLC believes that every transaction is important – no matter how big or how small.